About Trish Flynn, Associate Broker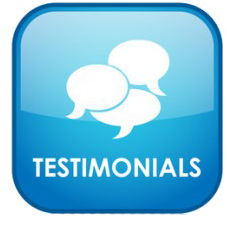 Trish has been assisting her clients as a full-time Associate Broker and Real Estate Sales and Marketing Advisor since 2010, as well as works as an office manager and mentor for Boston Connect Real Estate. Trish is a wonderful asset to our company. We are fortunate to have such a professional and top producer on our team.

More About Trish
I was raised locally on the South Shore, in Hanson and I was fortunate to summer in Marshfield at my parent's summer home. I am a graduate of Whitman-Hanson class of 2001. Although my travels have not been bound to the South Shore; I graduated Magna Cum Laude in 2005 with a degree in Psychology from St. Michael's College, Vermont. I spent several years in the sunny Sand Diego area of California, where my husband was stationed during his time in the United States Marine Corps. It was there that I developed my skills as a manager and coordinator at an organization that supported abused, abandoned, and neglected children. After several years and many developments my husband and I completed our commitment to the Marine Corps and relocated back "home" to the South Shore. My husband and I are now residents of Bridgewater with our sons Luke and Peter.

What Got Me Into Real Estate?
When my husband and I started our house hunting, we reconnected with Sharon and began working with her. I was so impressed with her level of professionalism and knowledge, that I became engrossed in the whole process. I wanted to become a part of this industry and have the ability to grow and learn more with each day. I had finally found what I wanted to be when I grew up! I feel that my commitment and compassion for people will be evident in the connections I build. My passion and years of helping people meet their needs is why I chose this profession. I am also happy to announce that in 2013 I upgraded from my Massachusetts Salesperson's License to a Massachusetts Broker License.
My philosophy is to work by referral. In order to be successful it requires me to provide each of my clients with a positive real estate experience and it allows me to focus on my clients and our relationship.