"Talk Real Estate" on WATD 95.9 FM – Episode 101519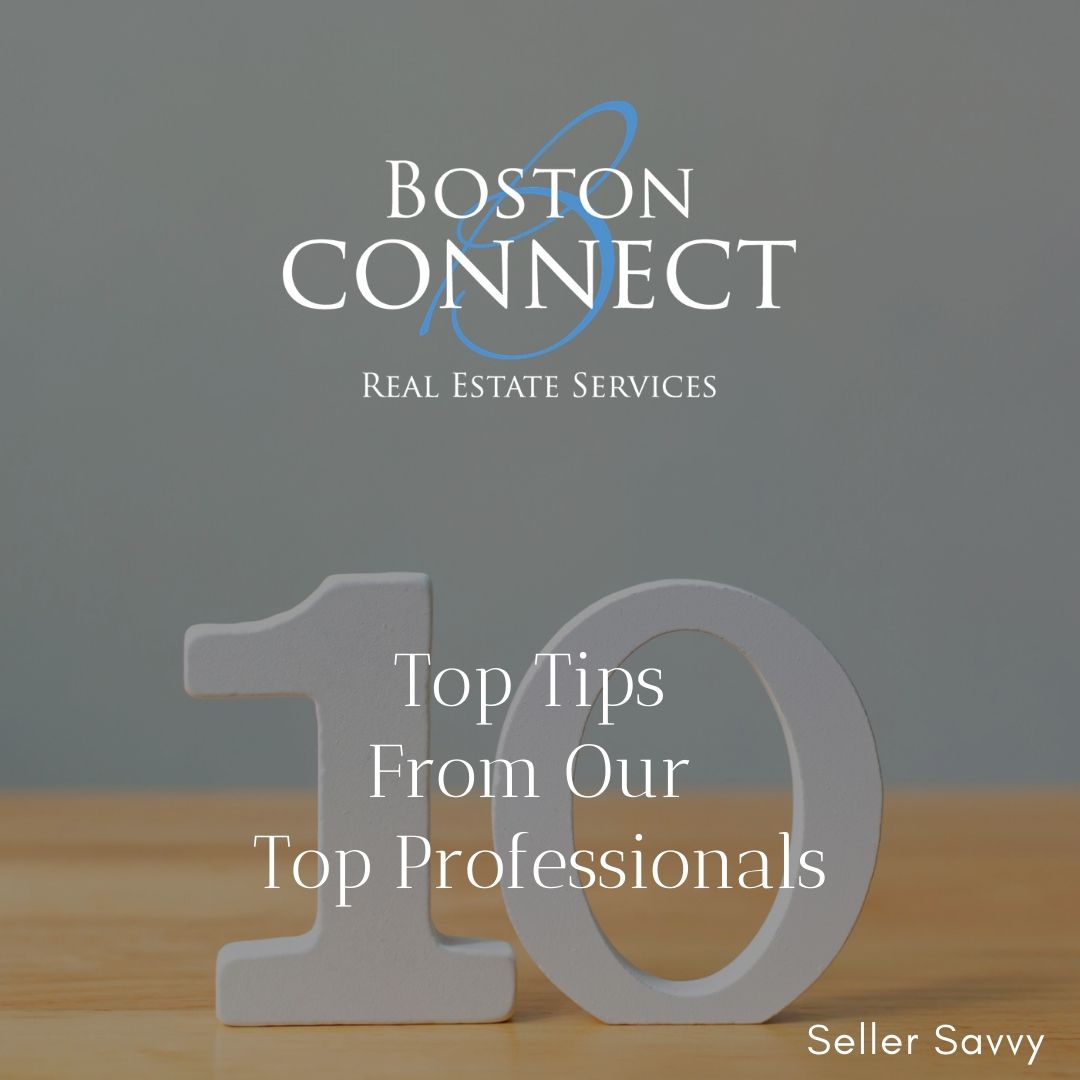 Top Seller Tips From Our Top Professionals
I reached out to some of our top professionals in the industry and asked them each to give me a top tip for Sellers specifically aspects in real estate that should be considered this Fall or Winter if somebody is considering listing their home in the Spring. They had some GREAT suggestions!
Here's what OUR "Cream of the Crop" Professionals shared:
Legal:
Find your home owner's title insurance policy so you have it handy and readily available if any title issue arises during the sale process.
Visit your local town hall to make sure you have all necessary permits in place for any work that had been completed on your home and that all permits were signed off on.
Photograph your yard and exterior of home now.
Financial:
Jazmine Glasglow, Maritime Mortgage
Make sure to have funds set aside for earnest money deposits if you are going to be buying and selling at the same time. If a large percentage of your down payment is going to be from the equity of your current home and you are planning on using cash from a retirement account, verify those terms and how long you have to redeposit those funds.
Do not spend more money renovating or staging than your Realtor suggests. (ps – this Realtor suggest that you price your house according to the condition your home is in) It seems that money is frequently wasted on updating for pride reasons and it is not recouped upon the sale of your home.
Start collecting and reviewing all information regarding your home improvements. There is a tax-free gain after holding the property for more than two years. $500,000 joint return and $250,000 for single return. But in any case, there is a larger gain between your selling price and your purchase price, you will need the capital improvements to increase your basis and therefore reducing your gain. "It's a mouthful but I run into this all the time with my older clients, holding onto their original home for years".
Inspections:
Stephen Cooke, Imperial Inspection Services
Help prevent damage in the Spring with winter ice dams by having your gutters and downspouts cleaned and maintained. Shut off and winterize all outside watering faucets, showers and irrigation systems.

Get a title V inspection done prior to setting your sale price. The house is worth more with a new system. You may be able to increase the price to offset some of the expenses if the system doesn't pass.
Ken McCormick, Deputy Chief – Pembroke Fire Dpt.
Have at least one fire extinguisher in your home, new smoke and carbon dioxide detectors, clean your furnace and boiler yearly. Clean chimney, wood burning stove yearly. Add a hot and cold faucet to garage, label your electrical panel, add a secondary power supply – generator system.
Contractors:
Mark McNamara, McNamara Plumbing Company
Service and prep heating and all mechanicals for winter. (my husband is a man of very few words)
Steve Brandon, Brandon Landscaping
Aerate and heavily over seed along with an application of fertilizer and lime. The lawn will fill in and green up the lawn nicely for Spring. Also, a general Fall cleanup early in December to get up all fallen leaves and debris from fall storms. When the whole yard is clean it shows you cared for the property while you lived there is a good first impression when a potential buyer pulls in.
Michael McLeod, McLeod Electric
If you are selling an older home, have a reliable electrician (I think Mike is VERY reliable) check your home for knob and tube wiring, grounded outlets and to be sure you have adequate electrical service that is in good condition. Mass Save offers up to $7,000 to assist with knob and tube wiring but you must act early and have an assessment performed.
If you would like a one-on-one consultation regarding the value of your home, contact us for a complimentary evaluation.
Sharon McNamara, Broker & Owner